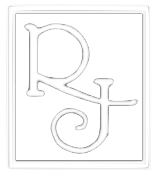 RJ Owens Roofing
Your St. Petersburg, Florida Roofing Company
Call Us Now: (727) 578-2641
Our website is currently under construction by Komodo Media, but we're still going about our business as usual. Call us now!
More Than 30 Years Serving the St. Petersburg Community
From the Sponge Docks in Tarpon to the Sunshine Skyway
RESIDENTIAL & COMMERCIAL ROOFING SERVICES
New Construction Roofing, Roof Replacement, General Roof Repairs, Storm Damage Repairs, Sealing and Weatherproofing, Pressure Cleaning, Roof Assessments, Roof Inspection Reports, Free Project Estimates
We Cover Your Investment!
We're so confident that we'll get the job done right, we offer our clients a no-money-down service, which means no deposit is required, whether your job is big or small. You pay when the project has been completed and you're happy with our work.
GET A FREE ESTIMATE
If you've got a project, we'll provide you with an estimate – for free.
Because every project we handle is unique, we provide complimentary estimates to help you figure out how your project and your budget will align with our services. We can provide you with an outline of the scope of work involved and give you cost estimates for appropriate materials and required labour. We can help you make the most of your budget and get the results you want.
CALL (727) 578-2641